More than CSP Automation...
Since 2017 we have been helping Microsoft Direct CSP partners streamline billing, improve internal operations and increase customer satisfaction with an intuitive customer portal.
The CSP market is much more mature now and over the last two years many platforms have struggled to keep up with the changes Microsoft has made to the program.
Cloudmore is regconized globally as one of the leading CSP automation platforms.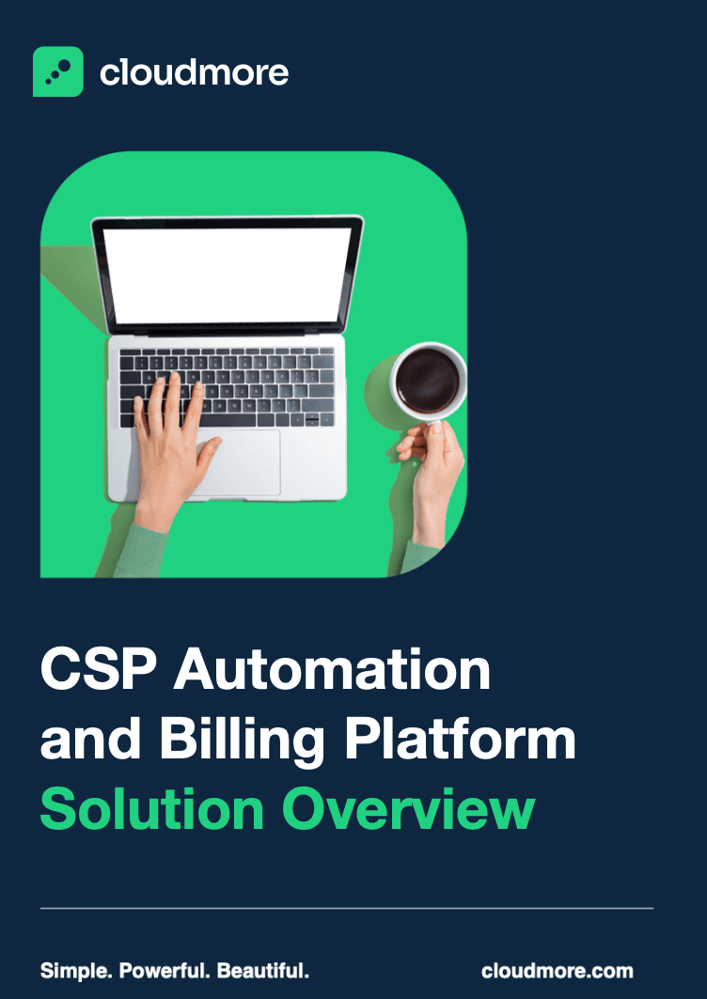 Cloudmore is ideally suited to larger direct CSPs who are looking for a platform, not just to solve their Microsoft service challenges but give them a future proof route to a world where more services are subscription and consumption based
We see a great differential between revenue growth and and margins, outpacing their competitors in pursuing profitable market share. This positions them well to capture additional, potentially more profitable opportunities within their customer base.
Cloudmore is a comprehensive commerce platform designed to help Microsoft Direct CSP providers manage customers and subscriptions and automate their billing processes with increased efficiency.
The solution brief covers:
Who is our CSP automation platform for?
The Cloudmore CSP difference
How to onboard and deploy
The pricing model
Your next steps