More than CSP Automation...
Discover the future of commerce with Cloudmore. Since 2017, we've empowered Microsoft Direct CSP partners to navigate the industry's evolving demands.
With the landscape becoming increasingly competitive and the mounting challenges of managing recurring and consumption-based SaaS and public cloud services, you need a partner to help you outpace your competitors.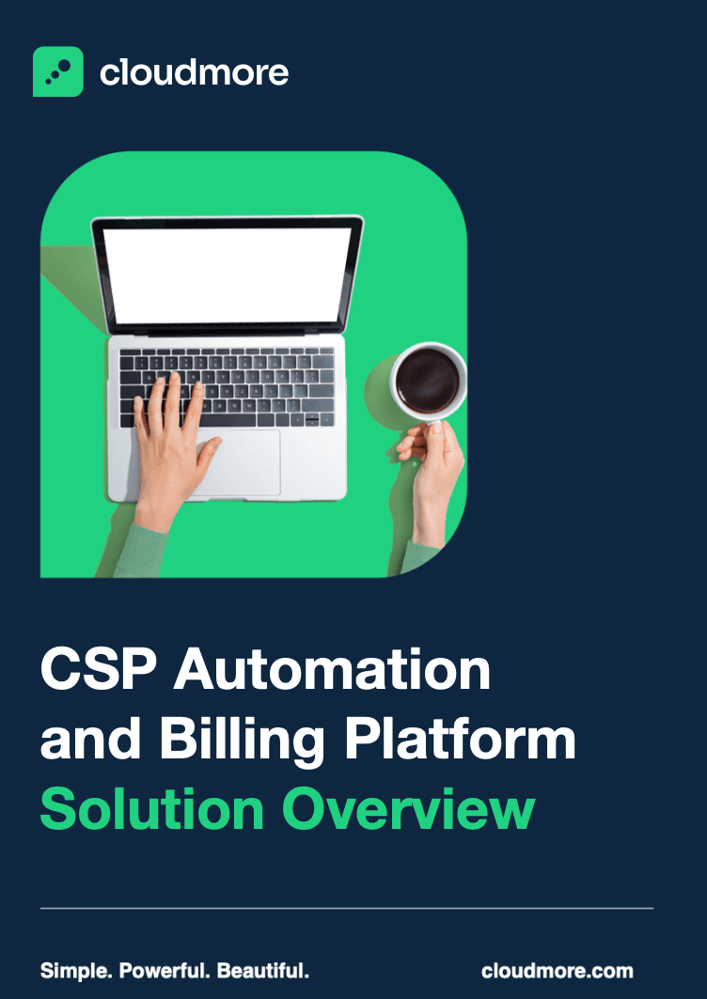 Unlock unmatched growth with Cloudmore:
Accelerate Your Business: Streamline operations, unlock new customer-centric offers, and grow your margins. Stand out in a saturated market where superior automation can be your competitive edge.
Navigate Complexity with Ease: Eliminate revenue leakages arising from manual errors and outdated automation. Cloudmore simplifies complex operational billing processes, so you can focus on what you do best.
A Comprehensive Solution: Manage customers, subscriptions, and automate billing processes with unparalleled efficiency. Plus, easily integrate Cloudmore into your existing tech environment via our extensible APIs.
Innovate & Differentiate: Harness our platform to craft new offers, minimize commoditization risks, and align closely with Microsoft for collaborative initiatives.
Expand & Scale: Whether you're eyeing acquisitions, regional expansions, or migrating from indirect distributors, Cloudmore is your ideal partner, offering rapid customer migrations and a robust solution to elevate your growth.
Cloudmore is not just a platform; it's your launchpad. Perfect for IT service providers seeking a cutting-edge, vendor-neutral solution that's ready for the future and for those looking to seamlessly manage subscriptions, automate intricate billing, and create new, differentiated offers
Ready for transformation? Dive into a world of increased automation, efficiency, and innovation. Download our detailed asset to learn more about how Cloudmore can be your game-changer in today's dynamic market.
The solution brief covers:
Who is our CSP automation platform for?
The Cloudmore CSP difference
How to onboard and deploy
The pricing model
Your next steps