Cloudmore is the new paradigm of cloud, hybrid IT, cloud brokerage enablement and digital transformation.
In Cloudmore sellers, buyers, administrators, managers, and users are connected, processes are automated and business intelligence data is available.
Automated provisioning, cloud aggregation, multi-cloud service catalog, resource management, systems integration, and billing control support both the internal and external Cloudmore broker.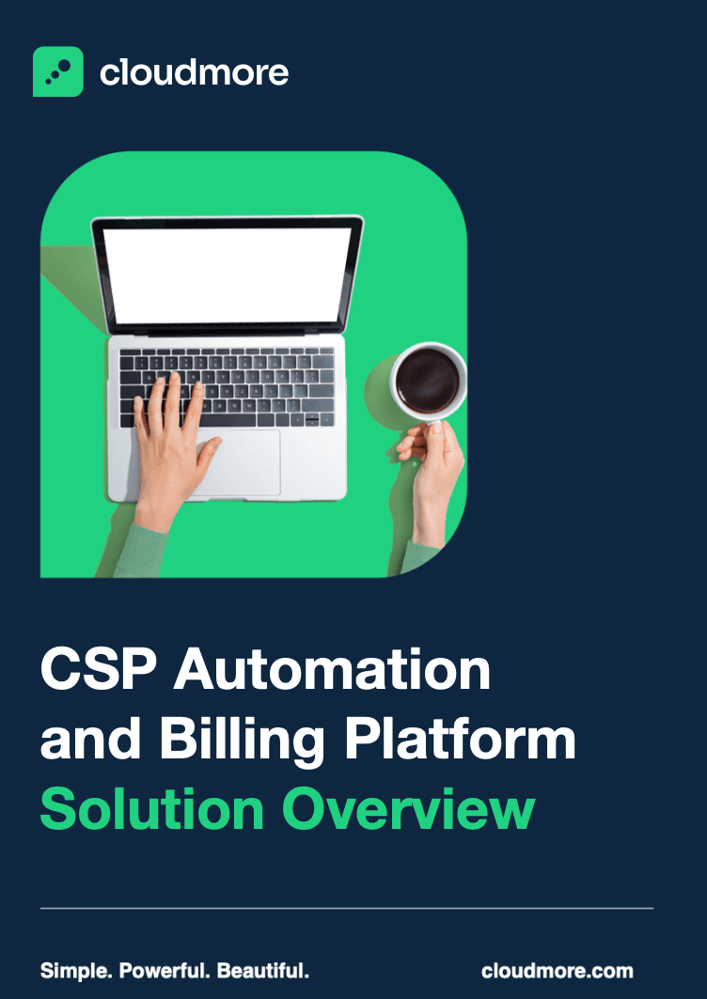 For Direct Microsoft CSP providers Cloudmore has the following features:
Ideal for your first platform or replatforming
Self-service portal
Set and monitor usage
Simplified billing through data export or API
APIs connect your business systems for end-to-end automation
Microsoft CSP subscription management at your fingertips
Subscription management becomes super simple with Cloudmore.
You can have a quick overview of all the Microsoft CSP Direct subscriptions and manage them in various ways:
Adjust the subscription price, either temporarily or permanently
Upgrade the subscription to another product
Schedule the subscription term, billing cycle or license quantity changes when renewals occur
Suspend the subscription at any time
View the entire subscription history and audit trail