B2B Marketplace for subscription-era business models
Cloudmore's B2B subscription management and billing platform offers a comprehensive solution to help businesses embrace the growing trend of B2B marketplaces. With Cloudmore, businesses can easily build unique bundles, offer product and service promotions, and identify new sales opportunities with customers.
Cloudmore's platform is user-centric and that helps our customers curate and communicate sales propositions more efficiently and effectively. By providing centralized management of pricing and costs on a global/service/customer basis, Cloudmore allows businesses to test out different pricing models and easily create special offers on a per service, per customer basis.
By using Cloudmore's platform, businesses can focus on differentiating themselves from the competition, avoiding commoditization, and providing great communication with their customers. Additionally, with Cloudmore's support for subscription, consumption, and hybrid business models, businesses can offer their customers a range of options to best suit their needs, providing a convenient and flexible solution.
In today's fast-paced business environment, B2B marketplaces are becoming increasingly important. Cloudmore's B2B subscription management and billing platform offers businesses the tools they need to succeed in this new marketplace, providing a scalable, cost-efficient, and profitable solution that helps them unlock growth and build sustainable businesses.
Contact us today to discover how Cloudmore can help you grow into the next generation of B2B Commerce.
Take a look at these resources for more information: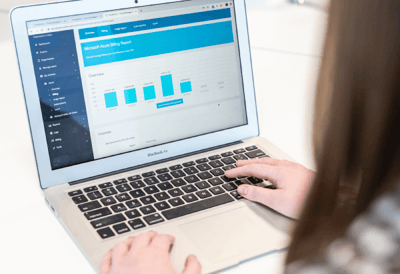 Customer Centric Business Models
Your customers are looking to their suppliers to innovate and offer next generation business models.
Cloudmore supports a variety of customer-centric business models such as recurring, usage-based, metered, consumption-based, and bundled services. With Cloudmore's subscription management and billing platform, businesses can easily create and manage flexible pricing and billing plans that meet the needs of their customers. Customers can manage their own accounts and subscriptions, making changes as needed without having to contact support.
Additionally, Cloudmore's platform provides detailed business intelligence that can be used to identify new sales opportunities and make informed decisions about pricing and costs. By providing support for a range of customer-centric business models, Cloudmore can help you stay competitive and agile in today's rapidly changing marketplace.
Recurring Billing Engine
Most tradition ERP solutions struggle to deal with next generation business models once scale is achieved. Cloudmore's recurring billing engine is a powerful tool that streamlines B2B subscription and consumption billing. The platform provides invoicing control with billing reports that are by customer and by service, ensuring that recurring invoicing is quick and accurate. This is coupled with export data options for easy reconciliation and import into other billing systems, which helps with cost control. The headache of reconciliation of multiple vendors for multiple customers is solved with our snapshot and service reports.
Budgeting and forecasting are supported by getting a forward-facing view of contract renewals, snapshots, and historical data to support more accurate forecasting. All views and reports can be exported for further analysis, or data can be linked to your internal systems, making data flexibility a key feature of the Cloudmore platform.Cloudmore integrates with your ERP system to ensure a fast onboard and automated processes.