Customizations and Integrations
Your SaaS solution
With Cloudmore, you'll love how quick and easy it is to get up and running. Our single codebase, SaaS-delivered platform means you can start with In-platform configuration that means out-of-the-box speed and comprehensive APIs enable full end-to-end automation
Cloudmore supports a customer-centric development model, regularly adding new features suggested by our customers in every release. Feature ideas are analyzed and assessed and, once accepted, assigned to a future sprint or added to a backlog. If your requirement is specific or unusual, we are always happy to discuss how we can help you. We normally do not charge customers for any development activities.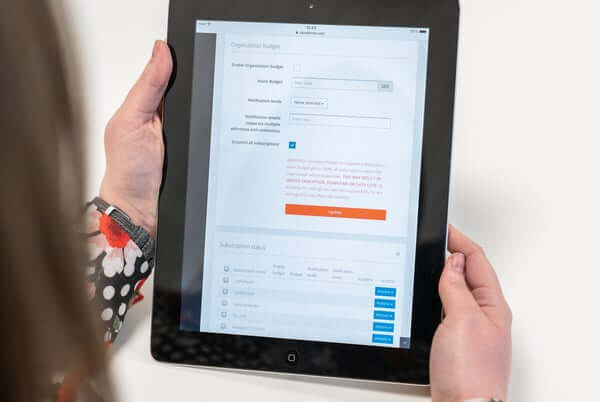 Your Brand
With our white labeling configuration, you can add your branding to the platform and present a professional and consistent image to your customers. White labeling a platform also offers the added benefit of creating a seamless experience for your customers. With your branding, they will feel as if they are using software that is exclusively yours, increasing the perceived value of your services and see your business as the provider of the software, helping to build trust and loyalty.
API-Based Customization
We recognize that finding a solution that can adapt to your business needs is crucial. That's why we offer a fully customizable SaaS platform that can be tailored to your unique processes and integrated with your existing tools. Our platform is designed to be aligned with your data sets, so you can achieve seamless integration with your current systems.
With our comprehensive APIs, you can automate your end-to-end operations and streamline your processes for maximum efficiency. Our in-platform configuration and out-of-the-box speed allow you to get up and running quickly without compromising quality. You can be assured that our solution is scalable and adaptable to meet your changing business needs, providing a reliable and cost-effective solution for your enterprise procurement needs.
Our customers have diverse needs when it comes to service provisioning, and any product or service can be added to Cloudmore without any coding.
That's why we offer flexible options for any type of subscription, consumption, or hybrid service. Our two provisioning types - email and service connector - provide easy and customizable solutions for setting up new services. With the no-code email option, you can receive the provisioning information directly to your inbox, while our service connector option allows you to make a REST API call and transfer service information to your 3rd party system creating the middleware that takes the provisioning data from Cloudmore, provisions the service, and returns the result back to us.
Choose the provisioning type that best suits your business needs, whether you offer subscription-based services, consumption-based services, or a hybrid type services of a physical product and attached service.
Service Provider Integrations