Distributors and resellers are facing new business challenges as more vendors move to a pay-as-you-go or monthly subscription model. Vendors are more likely to invest in distributors who have the best systems to support these new models. This shift towards subscription services provides distributors with an opportunity to differentiate themselves and add value to their customers' experience.
As distributors grow their customer base and the number of subscriptions increase, managing changes to these subscriptions can be a challenge. Manual processing of recurring subscriptions creates errors causing revenue leakage and/or higher levels of support tickets.
Proactive distributors are helping their customers to digitally transform their businesses. By providing a smart solutions to not only procure but also sell services, distributors can help their customers transform and scale faster.
As distributors update existing systems, they are finding that the subscription billing capabilities of even the most advanced systems require a solution that can do the heavy lifting. Cloudmore provides distributors with a central place to manage recurring, metered, and complex products. Cloudmore can also aggregate and simplify billing calculations, making them easy to process by existing ERP systems.
Cloudmore's branded e-store and customer self-service capabilities help distributors differentiate themselves, expand their customer base, and add value to their customers' experience.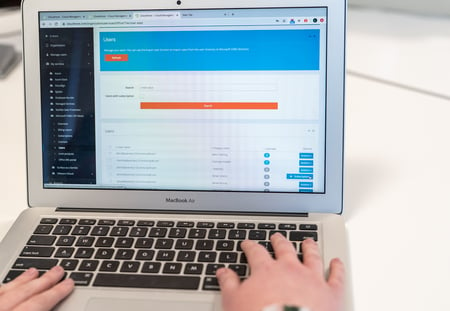 Multi level billing
Cloudmore's platform supports customer-centric business models such as recurring, usage/metered/consumptions, and bundles, providing distributors with the flexibility to offer a range of options that best suit their customers' needs.
Cloudmore's invoicing control enables distributors to generate quick and accurate billing reports by customer and by service. The platform's export data feature allows for easy reconciliation and import into other billing systems, simplifying the reconciliation process.
Closer customer relationships
Cloudmore's platform also enables distributors to nurture closer relationships with their customers through data-driven business decisions. The associated data generated by subscriptions provides valuable insights that can help distributors make better business decisions related to product catalogue, marketing, and sales. Automating transactions related to quotes, initial orders, credit checks, and adds, moves, and changes reduces operational costs and enables staff to be redeployed to more value-added activities. Cloudmore's platform supports the digital transformation of business processes, ensuring scalability and future-proofing distributors' businesses.
Supercharge your resellers
Cloudmore's subscription management and billing platform enables resellers to offer a range of self-service options to their customers, creating a more efficient and convenient experience abd resellers can also benefit from recurring the Cloudmore powerful billing engine that streamlines B2B subscription and consumption billing, enabling them to automate their billing processes and reduce operational costs and sell more.