Service Provider Platform
Supporting your business transformation
Cloudmore is a comprehensive platform designed to support IT service providers in the management and automation of subscription billing processes in a cloud-first world. As the demand for cloud subscription services overtakes perpetual licenses and maintenance, IT service providers face new challenges, including lower service margins and the increased complexity and potential errors of managing recurring revenue and billing. To overcome these challenges, Cloudmore offers a vendor and distributor agnostic platform that automates complex billing processes and enables customer self-service.
The platform provides a one-stop-shop solution for consumption and subscription management, enabling IT service providers to efficiently manage their growing workloads and increasing demand for recurring and consumption-based SaaS and public cloud services. Cloudmore's onboarding process is fast, and its multi-tenanted platform can be used stand-alone or integrated into an existing technology and data stack using extensible APIs. The single code base SaaS platform is regularly upgraded and supported by a dedicated team, ensuring high availability and 24/7 management.
Cloudmore aims to help IT service providers thrive in a subscription-based world by offering a comprehensive subscription management and billing solution with a robust SLA and a focus on customer experience. The platform is ideal for resellers and managed service providers who are quickly adapting to meet the increasing demand for cloud services while balancing customer satisfaction and cost management. Cloudmore's one-stop-shop solution, proactive and reactive support, and focus on customer experience help IT service providers create a more scalable, cost-efficient, and profitable business.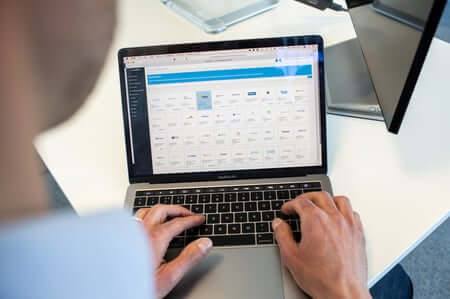 Cloud Billing
Cloudmore IT service providers a robust solution for managing subscriptions, billing, and customer experience, which eliminates the need for multiple systems and manual processes. The platform's error-free billing is a significant value proposition for IT service providers, as it automates and manages all the elements that make subscriptions complex, reducing complexity, increasing accuracy, and improving efficiency. Additionally, Cloudmore's billing values include complete transparency, reliability, and efficiency, enabling IT service providers to build sustainable and profitable businesses with a focus on customer experience. With Cloudmore's platform, IT service providers can efficiently manage their growing workloads and increasing demand for recurring and consumption-based SaaS and public cloud services while optimizing their billing processes.
Subscription/ Product Management
Subscription management is at the heart of the Cloudmore platform and supports high levels of transactions. Additionally, pricing flexibility is a key feature, as Cloudmore supports a variety of different pricing models, including flat fee, per unit, tiered, volume pricing, usage-based, overage and more.
Cloudmore's platform provides customers with a comprehensive solution for managing their subscriptions, billing, and customer experience, eliminating the need for multiple systems and manual processes. With Cloudmore, you or your customers can easily upgrade, downgrade, renew or cancel their services as needed, ensuring that they only pay for what they need.
Customer Portal
By offering self-service options, IT service providers can free up their own resources and focus on more complex issues, allowing them to provide higher levels of service to their customers.
You can offer IT service providers to offer a range of self-service options to their customers, customers can manage their own accounts and subscriptions, making changes as needed without having to contact support, which reduces costs and improves customer satisfaction.
Your service portfolio
The Cloudmore platform provides flexible options for any type of subscription, consumption, or hybrid service, enabling customers to add any product or service to the platform without any coding. Our email and service connector provisioning types offer easy and customizable solutions for setting up new services, with the no-code email option delivering provisioning information directly to your inbox and our service connector option enabling the transfer of service information through a REST API call to your 3rd party system. Choose the provisioning type that best suits your business needs, whether you offer subscription-based services, consumption-based services, or a hybrid type of physical product and attached service.