Enterprise Digital Commerce Platform
Cloudmore provides a simple, powerful, and beautiful way to transform and grow your organization into the new age of digital, recurring, and consumption services; no matter what sector or size you are, it supports new and innovative business models that can create new revenue streams, streamline operations, and speed your digital transformation.

Cloudmore has been designed to accommodate all types of supply chains and users, including administrators, managers, and end-users. Cloudmore delivers a single pane of glass for internal and external customer managers and users to discover, provision, and consume services. The intuitive interface with delegated administration and end-user self-service ensures that Cloudmore is easy to adopt and use, reducing time to value.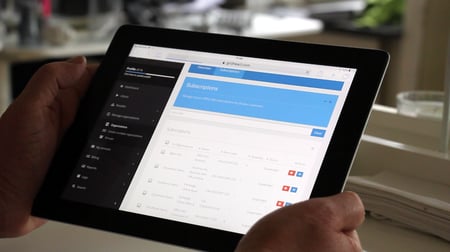 Create new innovative business models
Enable a progressive, digital commerce strategy with Cloudmore. Simplifying the creation and management of new offers and revenue streams.
Complex Supply Chains
Cloudmore is unique in the way it can handle more complex supply chains with distributors, partners, resellers and end customers.
Subscriptions or Consumption
Cloudmore supports all types of modern business models from one off products to high-scale, high complexity metered services.
Governance, Compliance and Analytics
With role based access, full audited transparency of all actions and powerful analytics, Cloudmore supports your business processes